Yes, that's right. After searching 6 years for someone hardcore enough to drink a gallon of milk in an hour, our search is over. Congratulations to my father, Joseph Ubriac0, and Raymond Donnelly, both of Rockland County, NY, who completed the challenge. My father finished with about 8 minutes left, and Ray completed the challenge right on time. Both competitors agreed to share the championship title, although my father announced his immediate retirement from future challenges.
We're (and by we're I mean Fatman is) on the FRONT PAGE of the Rockland Journal News (and we're a half page spread on page 3A… still not too shabby). The online version of the Rockland Journal News' coverage of the gallon challenge is available here.
But don't forget to check out the official photos from the 6th Annual Gallon Challenge, on gallonchallenge.org.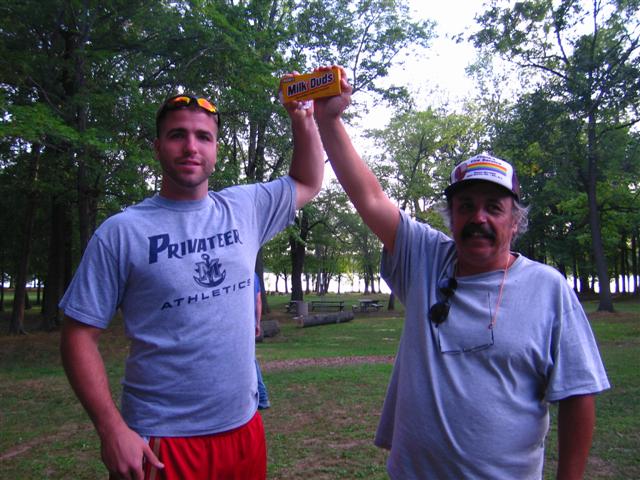 ---
Perhaps now I can remove that video of him dancing?